RCS Plan One is a system that helps with planning routes, packing cars, while being able to follow the process.
Pickup and delivery
With RCS Plan One and SAP Business One as a platform, you can plan the optimal route and load the order for the individual cars. You can plan to pickup packages from a number of suppliers to a warehouse hotel, to sort them out for individual postcodes and then deliver to end-customers. In the screenshot below you can see an example of a route.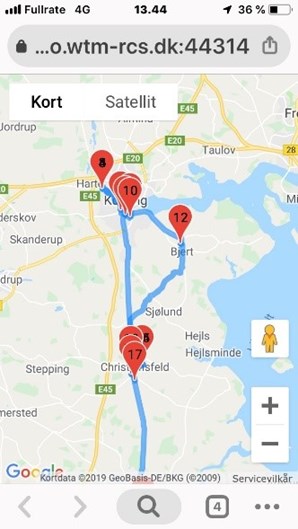 Regular customers can be created with their own price agreements. The price is then calculated automatically.
In the administration system you can easily see:
If a booking is, complete or how far it is in process.
See which packages were scanned or not scanned, on the cars.
Tour list with an overview of remaining packages on the individual trips.
The scheduling system is fully integrated with SAP Business One, so information only needs to be entered in one place.
Because all information is automatically transferred to SAP Business One, all information is ready for accounting, for example, so that settlements can be made without looking in the planning system.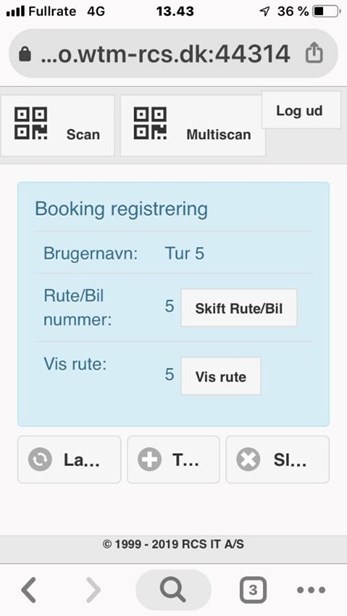 Prices
The system can calculate prices itself, both for own hauliers and external hauliers. The system can handle price agreements with different customers. The price agreements can be created in a zone table formed from postcodes.