RCS InterCompany is a module, which can consolidate several accounts from one corporation's subsidiaries into a single report, which shows every accounts, but also one total on account for the corporation.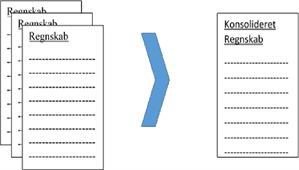 RCS InterCompany is a module, which addresses itself to corporations with several subsidiaries.
The report is made to get a better illustration of the economic development, financial development and the corporations risk profile, which gives a prognosis of the future of the corporations.


Elimination accounting
It is also possible to create an elimination account, which can be set with your own template or a default template.
You can read more about RCS InterCompany in the product sheet.