Document Processing is a solution that will help you save time on typing
How are you handling your invoices?
For many companies, handling invoices is expensive and time consuming. RCS IT can now offer you automation; RCS Document Processing. This solution handles invoices, or other documents, electronically in the cloud. It is a simple solution and easy to get started with. You will improve productivity, efficiency and control in your business, while you also avoid paper waste.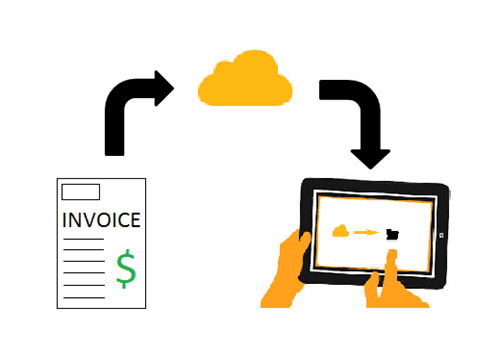 How does it work?
When you receive an invoice on paper, you scan and upload it to the cloud. Invoices arriving by e-mail, fax, XML, or other electronic form enter the cloud directly.
In the cloud, the invoice is automatically captured and interpreted. Data from the invoice is extracted, while an image of the invoice is saved for downstream archiving. The invoice image and data are immediately available for verification. Once verified, the invoice can be entered in SAP Business One.
With master data integration, you can automatically match invoices to the correct supplier in SAP Business One. Once the invoice is verified and entered, the invoice can be managed using workflows for optimal processing and management, either inside or outside SAP Business One. Finally, the invoice data is sent to your SAP Business One for final posting, payment, and archiving.