Gives you an overview of your production, your resources, employees or machine capacity.
With WBM you can see valuable Gantt charts to get an overview of your resources. Many different Gantt charts can be made, covering different things, such as machine capacity, employees, resources, etc.
With Gantt charts, you can see whether you are using your resources to the full and then plan your production more efficiently.
With several different Gantt charts, you can get an overview of your company. Gantt charts can provide an overview of your employees, your orders, your resources, etc. Gantt charts are adapted to your company so that you can see your key functions.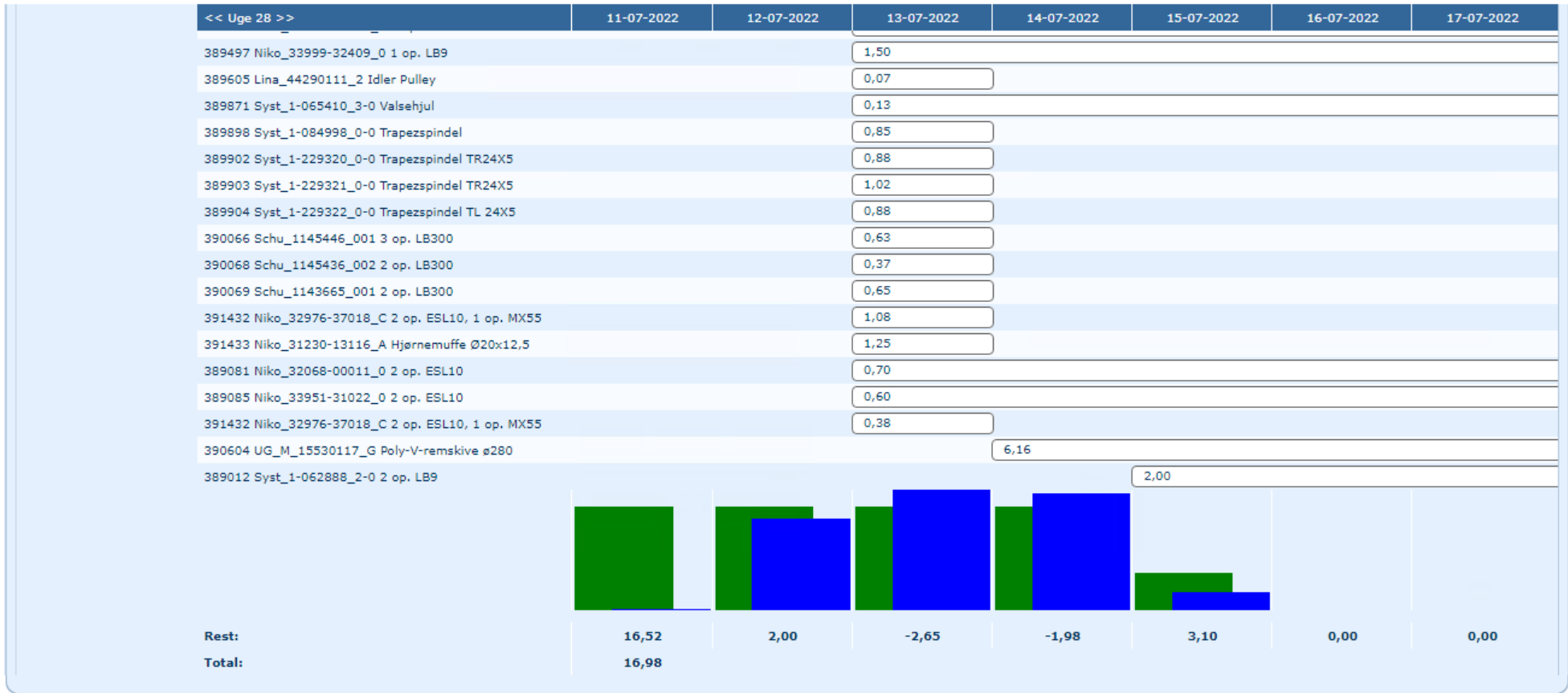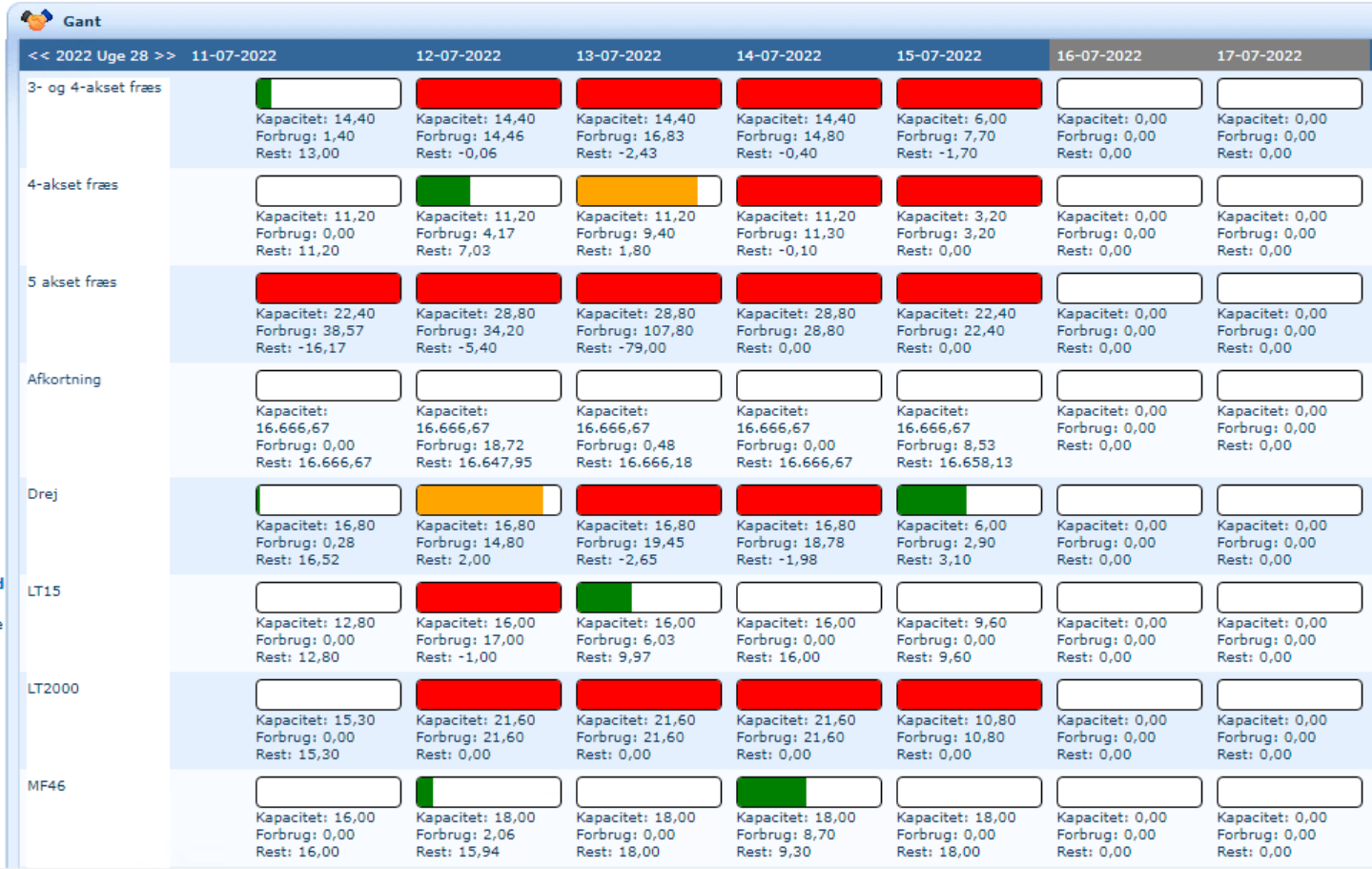 WBM can generate a lot of different gantt charts that can be designed so that you see exactly the details you need, in order to get an overview and to make the right decisions for your company.