Today most people walk around with a phone in their pockets. Most people can't stop looking at it, so why not use it for something useful?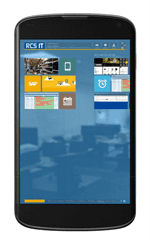 RCS IT created a new App that can be…
Your

 new App 

Selling Your

 products

Designed with Your

 logo and colors
With RCS APP Shop you allow your customers to be more flexible when ordering. They can order when and where they remember their needs.
The App is integrated with the ERP system and customer can see the expected lead time.
RCS APP Shop is great for companies with many customers ordering the same products often.
The customer log in on the App on their phone and select the products. When ordering over the App the payments will be automatically. 
The system er secured with a code, that is send as a text message everytime you log in on the App.
The App can be used on iOS and android. 
Promote to App users
With RCS APP Shop you can promote a product or make a campaign to the App users. The App users will receive a notification (if allowed) or check out campaigns in the App.